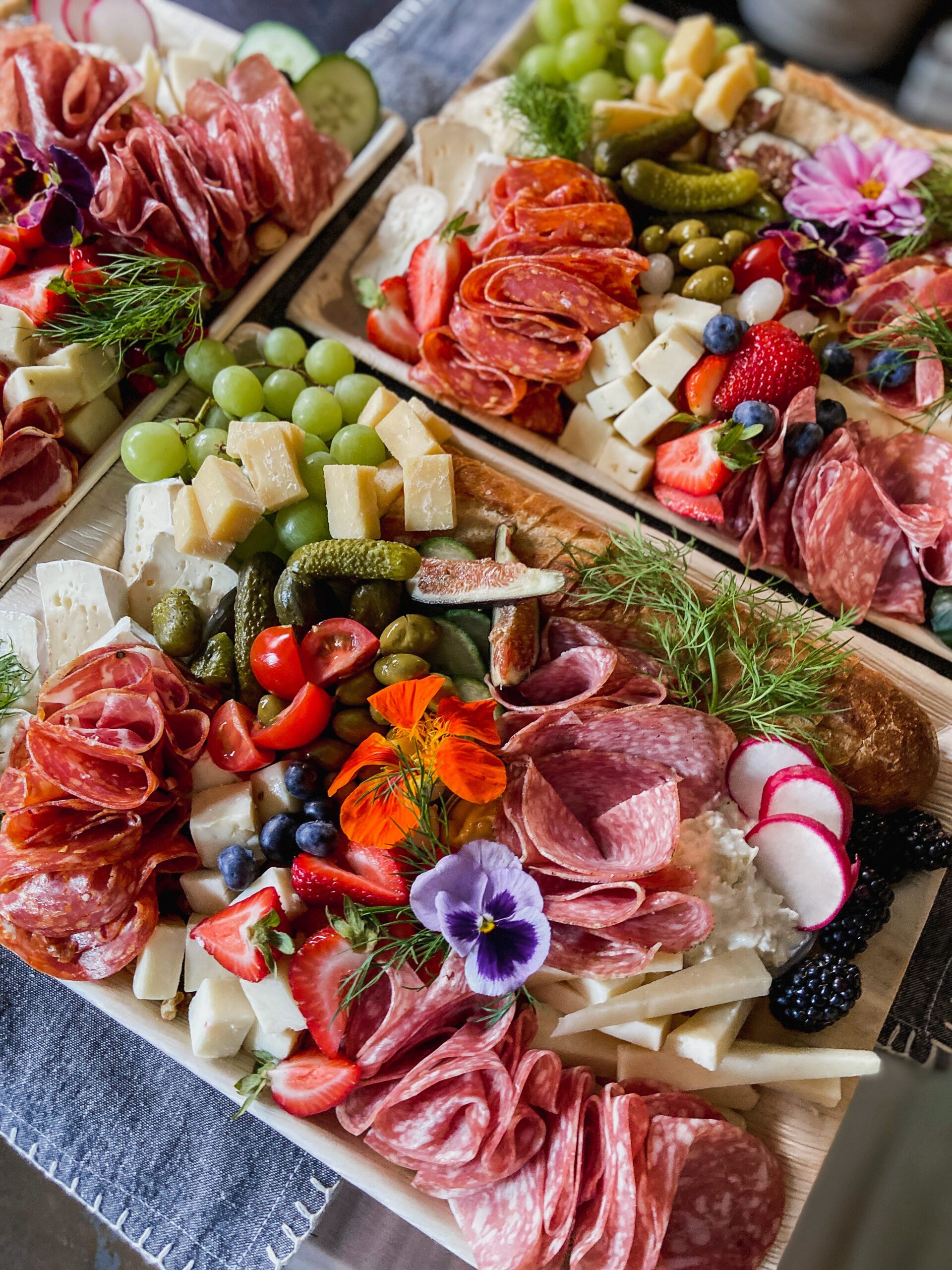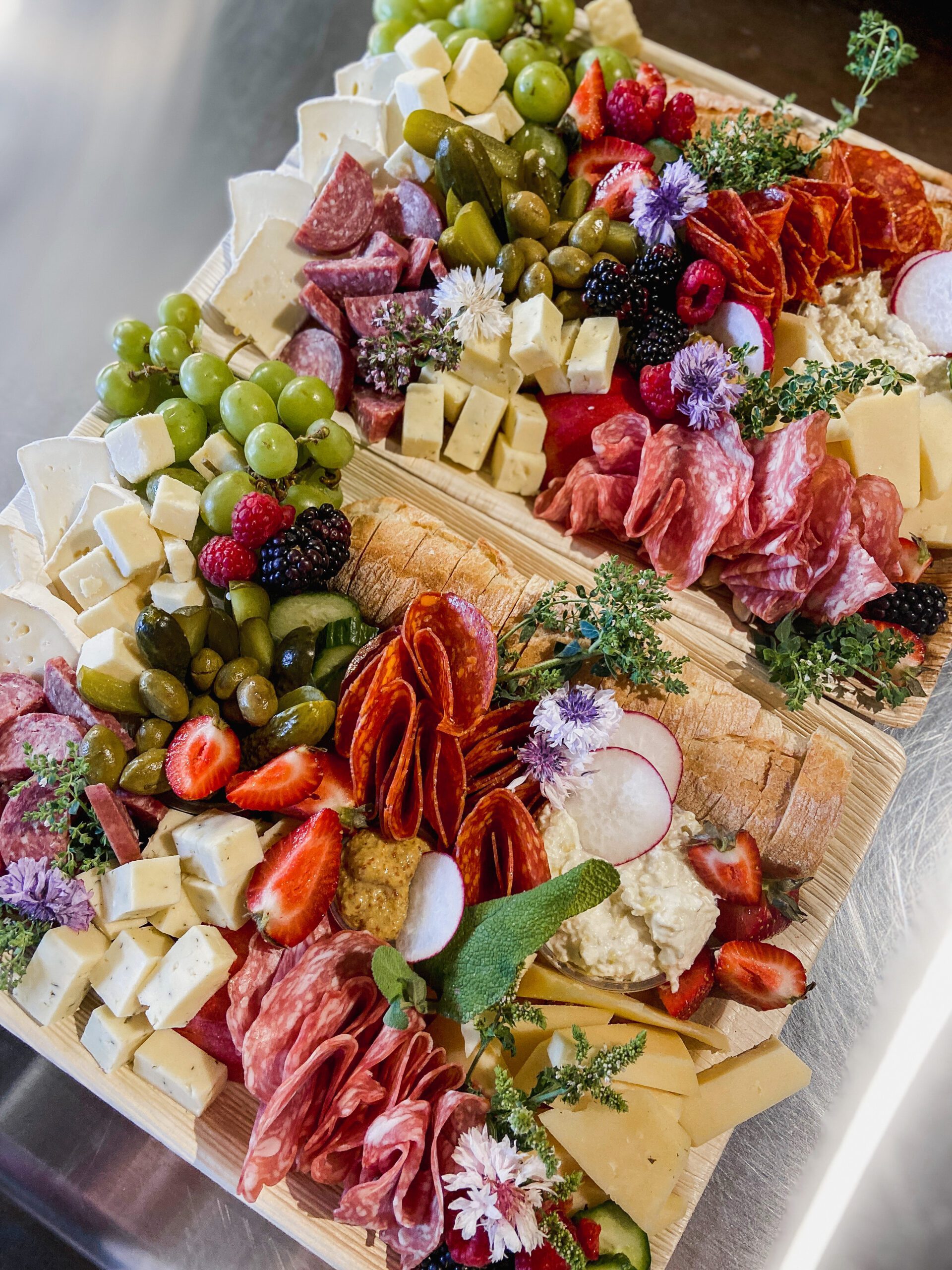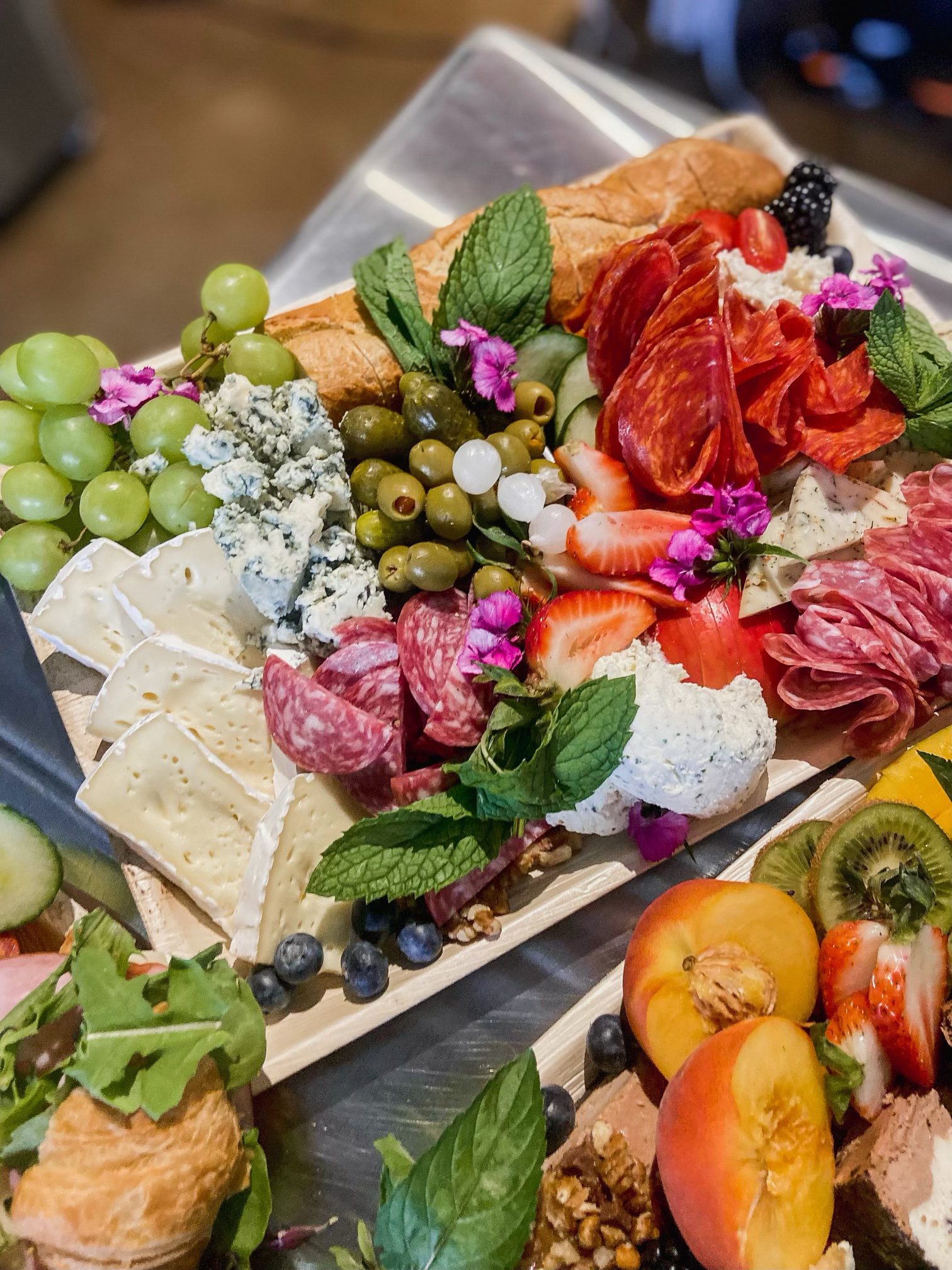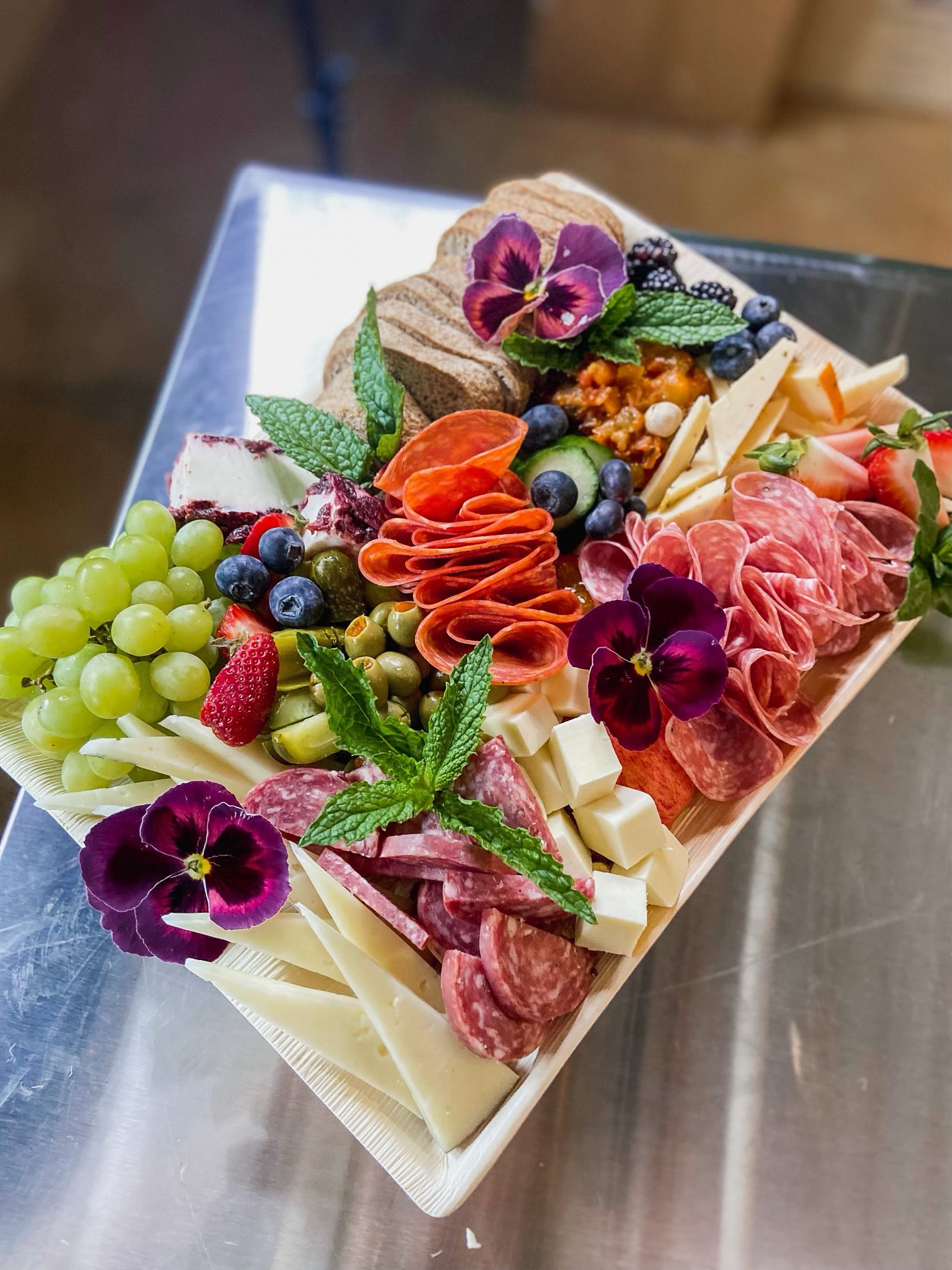 SMALL GRAZE
$80.00
A generous meal for 2-3 or grazing for up to 5.
Our small charcuterie grazing platter includes, but not limited to: 4 cheeses ranging from soft, creamy/semi-soft, semi-firm, 3 cured meats, olives, pickles, an assortment of fresh fruit and vegetables, baguette, artichoke, Asiago & Parmesan dip, preserves/jelly, nuts, dried fruit, and finished with something sweet. Your grazing box will be garnished with fresh, edible flowers and includes a sampling of crackers.
Our small platters are perfect for sending as gifts, a date night experience, road snacks and/or bringing them as a host gift. You create the moment and we promise our grazing platter will fit the vibe.

Add extra (meat, cheese, cracker, fruit/veggies) to your order by viewing our add on menu

$80 + Tax
Minimum 2 days notice on the substitutions listed below.
Related products
Snack Box

$

15.00

Mini Box

$

25.00

LARGE GRAZE BOX

$

345.00

MEDIUM GRAZE

$

150.00