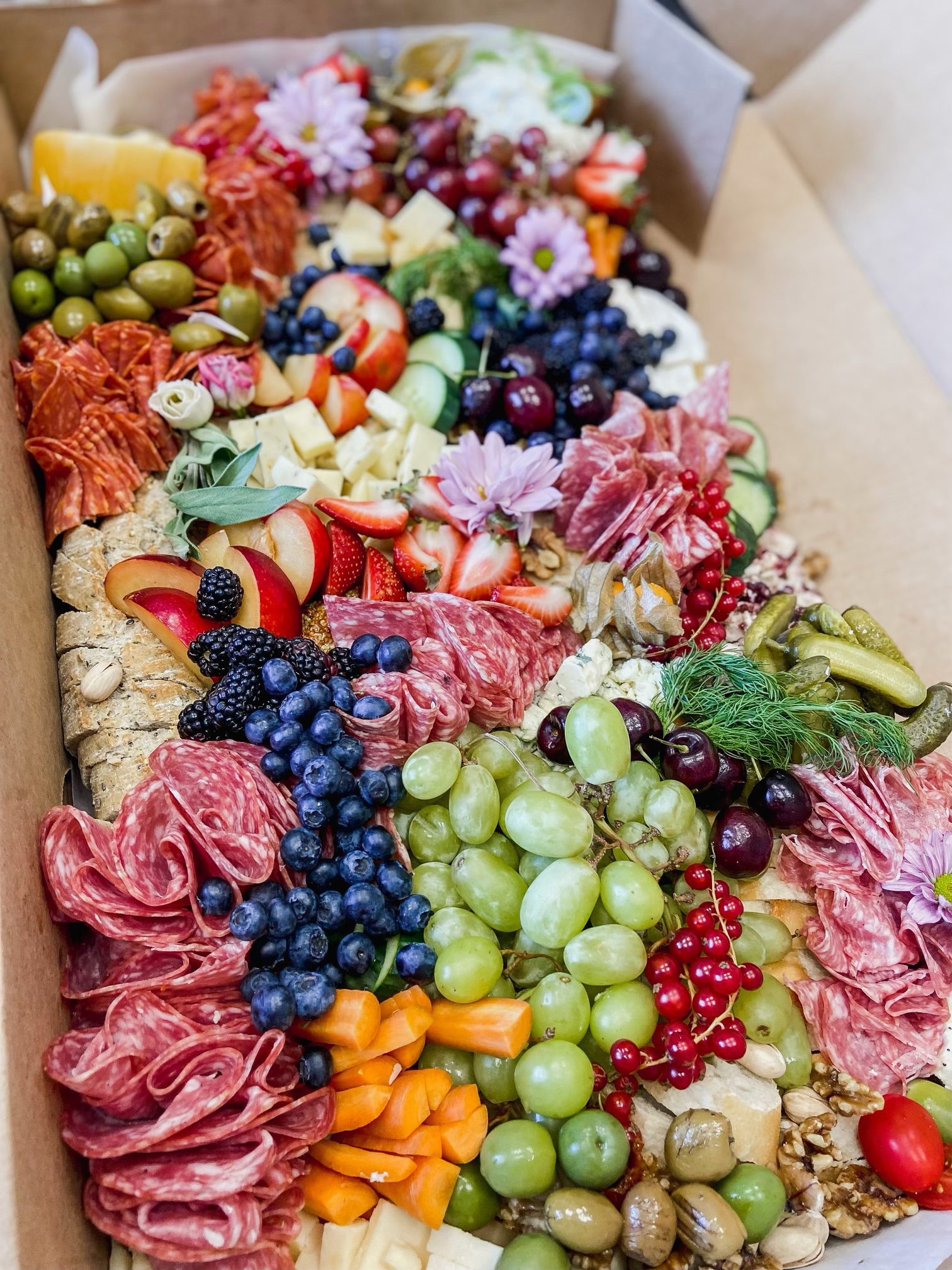 LARGE GRAZE BOX
$345.00
A generous meal up to 18 or grazing for up to 25. These gorgeous large grazing boxes are the perfect addition to your large gatherings where guests can enjoy an abundant arrangement of cheese & charcuterie, along with a wholesome variety of the perfect accompaniments.
Your large grazing box will include: 6 cheeses, 4 charcuterie meats, olives, pickles, an assortment of fresh fruit and vegetables, baguette, artichoke & Parmesan dip, jelly/jam, antipasto, nuts, dried fruit, and finished with something sweet. Your grazing box will be garnished with fresh, edible flowers and includes a sampling of crackers.
$345 + tax ($14/person)
We request a minimum 48 hours notice for vegan options so we can ensure freshness.
Related products
SMALL GRAZE

$

80.00

Love Collection

$

21.00 –

$

85.00

Fresh Vegetable Graze

$

60.00 –

$

125.00

Snack Box

$

15.00